The Humanitarian Award is presented annually to those in the entertainment industry who have truly made a difference in the lives of those in the artistic community and beyond.
Spike Lee
20th Annual Satellite Awards, 2015
Sebastian Junger
19th Annual Satellite Awards, 2014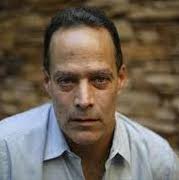 Award-winning journalist and filmmaker Sebastian Junger is being honored with the Humanitarian Award. He was co-director of the Academy Award-nominated documentary Restrepo, which was part of a trilogy that includes Korengal and The Last Patrol released this year. He also wrote books such as The Perfect Storm, Fire and A Death in Belmont and he won an Emmy for his coverage of the Afghanistan war. Junger co-directed Restrepo with journalist Tim Hetherington, who is a previous Humanitarian Award winner. Hetherington was killed two years ago while covering the civil war in Libya. Korengal and The Last Patrol pick up where Restrepo left off with the same men in the same valley, showing what war feels like and what it does to the young men who fight in it. It takes a step further into bringing the war into people's living rooms.
Benh Zeitlin
17th Annual Satellite Awards, 2012
Tim Hetherington
16th Annual Satellite Awards, 2011
Connie Stevens
15th Annual Satellite Awards, 2010 (first Humanitarian Award Recipient)
Iconic as a star in motion pictures, television, and as a recording artist, Connie Stevens is also known within the entertainment industry for her tireless work on behalf of others.
Touring with the USO, and originally with Bob Hope, she has been a touchstone for our troops overseas since the Vietnam War. Connie Stevens received 'The Decoration for Distinguished Civilian Service' from the United States Armed Forces, which is the highest honor that can be bestowed on a civilian.
Behind the camera, Stevens wrote, directed, and edited the documentary called "A Healing," about the nurses who served in Vietnam on behalf of the Red Cross.
Among her many causes and charitable activities, she also created a program called Windfeather, which gives scholarships, surplus goods and summer camp experiences to Native America children.
Connies Stevens has received the prestigious 'Lady of Humanities' award from the Shriners Hospital; 'Humanitarian of the Year' by the Sons of Italy in Washington DC, and has been honored by "The Vietnam Veterans Association of America."