The Nikola Tesla Award for Visionary Achievement in Filmmaking Technology was created to shine a spotlight on pioneers in the industry who not only have an impact on their peers, but whose life's work will influence future generations and give rise to further innovation.
Robert Legato
22nd Annual Satellite Awards, 2017
This year's International Press Academy's prestigious TESLA AWARD honoring Visionary Achievement in Filmmaking Technology will be presented to Visual Effects visionary, Robert Legato.
For more than twenty years, Robert Legato has taken us on a visual journey from the far reaches of space in Ron Howard's Apollo 13 to the depths of the ocean in James Cameron's Titanic, to the stunning three-dimensional experience of Martin Scorsese's Hugo to the magical world of Harry Potter and the Sorcerer's Stone. And Legato would say that if he did it right no one would know he had anything to do with it.
Legato began his career in television, working on iconic shows like 1986's The Twilight Zone, Star Trek – The Next Generation and Star Trek – Deep Space Nine. After leaving Paramount Pictures, he joined James Cameron, Stan Winston and Scott Ross's newly formed visual effects company, Digital Domain, where his first assignment was as Visual Effects Supervisor, 2nd Unit Director and VFX Director of Photography for Neil Jordan's Interview with the Vampire.
Legato earned his first Academy Award nomination on Ron Howard's Apollo 13 and won the British Academy Award's BAFTA. When the studio called in a NASA astronaut to check the science on Apollo 13 the response after viewing the visual effects footage of the rocket launch was simple, scientific – "That's wrong." But when Legato showed the expert the actual NASA footage of the astronaut's own launch his response was, "That's wrong, too." He remembered it differently. "What I gleaned from that," Legato said, "Is that when we believe something, we transfer everything we feel about it to that belief." It's not about recreating reality but creating a feeling that informs what we see.
On James Cameron's Titanic, Legato helped the filmmaker achieve his epic vision by creating visual effects that blended seamlessly with Cameron's actual footage of the wreck. "I wanted to create, what to me is, the emotional "heart of the movie."" By morphing Cameron's amazing images filmed three miles below the surface of the Atlantic Ocean with visual effects filmed in the studio, Legato gave the audience what they wanted to see – the legendary ship brought back to life. By tracking when the attention shifts from the actors, Legato let the audience drive the experience, making the transition from the ship in all its glory to the wreck on the bottom of the ocean seamless. Legato's amazing visual achievement not only helped to make Titanic one of the most successful films ever made, winning a total of 11 Oscars® (including Best Picture and Best Visual Effects) it also earned Legato his first Academy Award®.
After leaving Digital Domain to join Sony Pictures Imageworks, Legato served as Visual Effects Supervisor on Robert Zemeckis's What Lies Beneath and Cast Away.
On Bad Boys II, he was nominated for a VES (Visual Effects Society) Award for Outstanding Supporting Visual Effects in a Motion Picture. Next came the international phenomenon, Harry Potter and the Sorcerer's Stone.
Martin Scorsese's, The Aviator, which was nominated for 11 Academy Awards, received 5 Oscars® and also garnered 3 VES awards and the International Press Academy's Satellite award for Best Visual Effects, began a long and successful collaboration with the legendary filmmaker. For the next several years Legato served as Scorsese's Visual Effects Supervisor and 2nd Unit Director/Cameraman on The Departed (multiple Academy Award winner including the Oscar for Best Picture and Best Director), the Clio award winning The Key to Reserva, the feature documentary on the Rolling Stones, Shine a Light in 2008. After a pause in 2009 when James Cameron called on Legato to create and conceive the Virtual Cinematography Pipeline for Cameron's, ambitious epic Avatar, which went on to surpass Titanic as the highest grossing film of all time, Legato returned to work on Martin Scorsese's suspense thriller Shutter Island.
In 2011 Legato was awarded the Oscar® for best Visual Effects for his work on Scorsese's epic 3D film Hugo. The film was also nominated for 11 Oscars® and 11 BAFTAS, as well as three VES Society Awards and an International Satellite Award. Legato last collaboration with Scorsese to date came on 2013's The Wolf Of Wall Street.
On 2016's live action retelling of Disney's classic, The Jungle Book, Legato took the art of Visual Effects to a whole new level, resulting in another Academy Award for Best Achievement In Visual Effects. Legato is currently in pre-production on Disney's The Lion King, where he is sure to raise the Visual Effects bar even higher, while, as always, creating a visual world in which no one even knows he was there.
Robert Legato joins a distinguished roster of Tesla recipients, including Douglas Trumbull, Roger Deakins, Rick Baker, James Cameron, Jerry Lewis, Robert A. Harris, Stan Winston, Richard Donner, Dennis Muren, George Lucas, Garrett Brown, Industrial Lights & Magic, Robert Rutherford & Jon Edward Miller, Walter Murch and John Toll.
John Toll, ASC
21st Annual Satellite Awards, 2016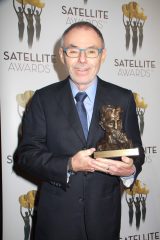 John Toll's work spans across a wide array of genres, including science fiction, epic period pieces, drama and comedy. He worked as a camera operator on Norma Ray in 1978 and is one of the only four cinematographers to win back-to-back Academy Awards for 'Best Cinematography.' Toll's recent work will set a new bar in the future of digital filmmaking with the use of Sony F65 cameras in 3D for Billy Lynn's Long Halftime Walk. Not only is Toll being honored for his past works reflected in such classics as Legends of the Fall and Braveheart, but for his continuing innovations in filmmaking, such as with the Wachowski's Sense 8.
Robert Rutherford and Jonathan Edward Miller (Hive Lighting)
20th Annual Satellite Awards, 2015
Hive Lighting, and company co-founders Robert Rutherford and Jonathan Edward Miller are guys behind "the completely flicker-free" plasma lighting. Plasma is the world's most reliable high-speed light source; the process of super-heating the argon gas in each bulb requires cycles well beyond the frame rates currently possible with any high-speed camera.
 Industrial Light & Magic (ILM)
19th Annual Satellite Awards, 2014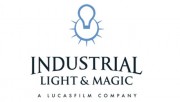 For 40 years, ILM has set the standard for visual effects, creating some of the most stunning images in the history of film. At the forefront of the digital revolution, ILM continues to break new ground in visual effects.
Founded in 1975 by George Lucas, ILM is the leading effects facility in the world, serving the motion picture, commercial production and attraction industries. ILM has created visual effects for over 300 feature films.
ILM has played a key role in 6 of the top 10 worldwide box office hits of all time and has contributed to twenty-five of the top fifty.
Garrett Brown
18th Annual Satellite Awards, 2013
Through an illustrious career spanning nearly five decades, Garrett Brown's pioneering impact lies not in front of the camera but behind the scenes as a renowned cameraman and inventor. A visionary and creative genius, Brown invented and masterfully operated, the Oscar® winning Steadicam. In 1965, with the aid of books from the Philadelphia Free Library, he taught himself the mechanics of cinematography, and ultimately, to get rid of his 800 lb. camera dolly. Soon thereafter, Brown shot three films simultaneously, with his Steadicam, Bound for Glory, which won him an Oscar® for Best Cinematography; followed by the Academy Award winning Best Picture, Rocky and the Marathon Man.
Walter Murch
17th Annual Satellite Awards, 2012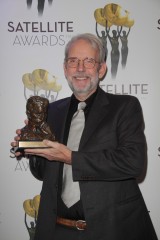 Walter Murch created the epoch-shaping Oscar-winning sound design of "Apocalypse Now," and is among a rarified few who have won Oscars in different categories in the same year.  For "The English Patient," he won Best Sound and Best Editing, among accolades from BAFTA. Murch has a role in film history as part of George Lucas's early film "THX 1138," as designer of its sound montage. Uniquely suited for the Tesla Award, he is currently editing "Particle Fever," a feature documentary on CERN's Large Hadron Collider and the search for the Higgs boson. Murch also published a seminal work on film editing, "In the Blink of an Eye."
Douglas Trumbull
16th Annual Satellite Awards, 2011
Douglas Trumbull invented and developed the Showscan (Showscan CP-65 Camera) system of photographing and projecting 70mm film at 60 frames per second, projecting them onto giant screens. A self-styled inventor and entrepreneur, Trumbull received the Academy Award for Scientific and Technical Achievement, as well as the International Monitor Award and American Society of Cinematographers' Lifetime Achievement Award for his outstanding contributions in the field of filmmaking. Trumbull directed Silent Running (1972), Brainstorm (1983) and numerous other special format films. Among his career highlights, Trumbull was one of the Special Photographic Effects Supervisors for 2001: A Space Odyssey (1968). He is currently involved in the evolution of directing live action production using virtual digital sets and electronic cinematography at 120 fps in 3D.
Robert A. Harris
15th Annual Satellite Awards, 2010
Robert A. Harris has worked with legendary directors like David Lean on the restoration of films such as "Lawrence of Arabia," and, as a film preservationist and renown film historian. Harris, together with producing partner James C. Katz, has revitalized many modern classics from some of Hollywood's legendary auteurs including Stanley Kubrick, with historical epic "Spartacus," George Cukor's beloved musical adaption "My Fair Lady," and two of Alfred Hitchcock's acclaimed masterpieces "Rear Window" and "Vertigo." He is also a producer who, with Martin Scorsese, helped bring Stephen Frears' "The Grifters" to the screen.
Roger Deakins
14th Annual Satellite Awards, 2009
Nominated seven times for the Academy Award for Best Cinematography, Roger Deakins' creative influence behind the camera can be seen in the 'emotional look' of films ranging from "The Shawshank Redemption," "Fargo," Martin Scorsese's "Kundun," "O Brother Where Art Thou?," Ron Howard's "A Beautiful Mind," and "Doubt."  In 2008, Deakins received two Oscar™ nominations in the same year for "No Country for Old Men" and "The Assassination of Jesse James by the Coward Robert Ford." Most recently, he was Oscar-nominated for "True Grit," the Coen Bros. remake.
Rick Baker
13th Annual Satellite Awards, 2008
Six-Time Oscar® winner Rick Baker, legendary make-up effects artist, has thrilled audiences with his innovative creatures for years. A master make-up artist and prosthetics inventor, Baker began his apprenticeship on "The Exorcist," went on to films like "Star Wars," Dino De Laurentiis' "King Kong" to cult classic "An American Werewolf in London," to "Men in Black," and the B-List director biopic "Ed Wood." In 2010 Rick Baker won his newest Oscar for "The Wolfman," and continues to break barriers on creature effects.
Mr. Baker was presented the Tesla Award by one of his earliest collaborators, Director/Producer John Landis.
Dennis Muren
12th Annual Satellite Awards, 2007
Eight-time Oscar® winner Dennis Muren, ASC, a pioneer in V/FX is the first visual effects artist to have a Star on the Hollywood Walk of Fame. His work in films reflects a series of milestones that mark the history of visual effects achievements in the movies: "Star Wars," "The Empire Strikes Back," "Jurassic Park," and even the flying bicycle sequence in "ET." In "Terminator 2: Judgment Day," Muren used computer digital rendering and compositing to create a menacing character. His work on the "T-1000" pushed morphing technology into the future. He recently worked on "Wall-E" and "Super 8."
Richard Donner
11th Annual Satellite Awards, 2006
In 1976 Richard Donner directed the classic suspense thriller, "The Omen," followed two years later by the definitive version of "Superman," starring Christopher Reeve. With "Superman," Donner raised the bar on the genre by insisting that the comic book superhero should be treated with authenticity and respect for the source material rather than as camp. "Superman," also had the distinction of creating astonishing special effects that not only pre-dated contemporary computer-generated images, but often equaled or surpassed.
Stan Winston
10th Annual Satellite Awards, 2005
Special effects master Stan Winston created the monstrous extraterrestrials of "Aliens," the fanciful character of "Edward Scissorhands," the astounding dinosaurs of "Jurassic Park" and the frightening "Terminator" among other achievements. He won four Academy Awards and was nominated for 10, underscoring his groundbreaking contributions to cinema.
Jerry Lewis
9th Annual Satellite Awards, 2005
While iconic actor/comedian Jerry Lewis is known the world over as a brilliant artist and stalwart humanitarian, who raised billions of dollars for muscular dystrophy research through his annual telethons, few are aware of the depth and breadth of the entertainer's technical achievements and contributions to the science of filmmaking. He was instrumental in introducing video-assist and video playback techniques, which have become industry standards.
James Cameron
8th Annual Satellite Awards, 2004
Canadian-born entertainment industry icon James Cameron credits early exposure to Stanley Kubrick's "2001: A Space Odyssey" as the creative catalyst that launched a truly remarkable and technologically innovative career in the movie business. From "The Abyss" to "Terminator" to "AVATAR," Cameron has made his mark in stand-out effects and 3D lens innovations.
George Lucas
7th Annual Satellite Awards, 2003 (first Tesla Honoree Awarded)
From "Star Wars" to the Indiana Jones chronicles, George Lucas continues to be instrumental in changing the viewer experiences and expectations of worldwide audiences. His impact on the entertainment industry began with "American Graffiti" to can be seen in projects as diverse as "Willow" to the animated version of "Star Wars: The Clone Wars" for television. Lucas received the first Tesla Award for a lifetime of visionary filmmaking achievement and his privately held company, LucasFilm, continues to expand frontiers in the cinematic arts.
SaveSave